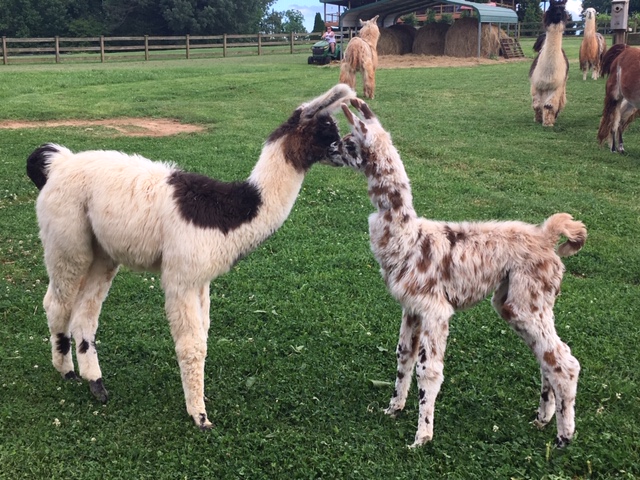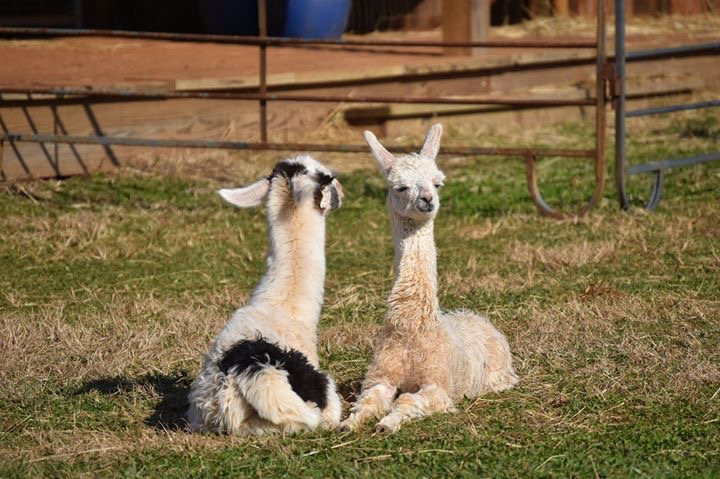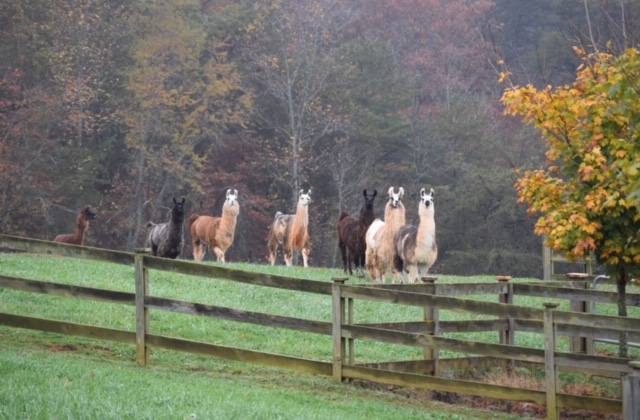 Meet some of our fun Llamas
Four Ladies & Me Farm is a family run North Carolina llama farm. We are the largest llama farm in the Southeast. We have all fiber types, sizes, gender and ages of llama. If you are looking for the highest quality show llama, a pet, a guard, a trekking llama, a fine fibered animal, a specific color or a companion for other animals we probably have multiple choices for you. We enjoy discussing anything about llama and we usually have quite a few for sale. Visitors are welcome.

Explore the scenes of nature and experience hiking with our llama, who will carry chairs, water and other provisions to a remote creek-side area. Enjoy views of Pilot Mountain and Divine Llama Vineyards.

Treks must be scheduled in advance. Hikes are approximately two miles. Outing usually requires two and half hours. Optional wine tastings are available at Divine Llama Vineyards' tasting room for an additional charge.